I was inspired to write this after meeting yet another person who had fallen into a trap from simply not knowing what was out there.
She'd spent $80,000 (yes, eighty thousand dollars) on a totally custom LMS. Now, if you're in the market for a totally custom LMS because there's nothing that meets your requirements, then that would not be an unreasonable sum.
However, the exact functionality of what she spent $80k could've been made in WordPress with Learndash or Sensei for a fraction of a fraction of the cost. Which is kinda depressing.
So, how much should a membership site cost? The answer, of course, is "it depends".
Custom WordPress sites built from scratch – that is, are not a stylised theme – range anywhere from $500 for a terrible job to $250k+ for a major enterprise-level build. I'd love to know how much Forbes spend on their site.
The point is that your needs determine how much you need to spend.
What's it all for?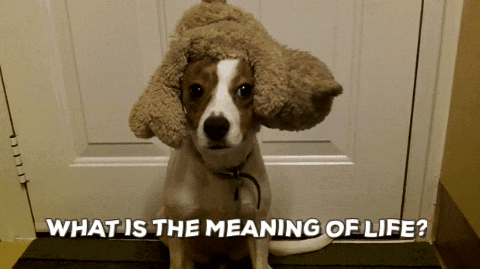 Existentials crises aside, start with knowing what you're trying to achieve. Sounds simple, but it's astonishing how quickly people jump to the middle without taking this essential first step. There are many, many membership models you can choose from, and all will come with their own set of requirements.
User Experience
User experience determines what the end result of what your site needs to be, so that's where we start (#uxfirst #devjokes). Are you building an LMS? A social network? A product delivery site? A service business client portal? An ecommerce store? A knowledgebase?
This will let you know how many page templates your membership site will need, the sort of functionality your site will need (both front-end for your users, and back-end for efficient use by you and your team), and the plugin choices you'll need to make.
Development
The next-most-important thing to think about is the function of your site, and whether or not an existing solution will fit the bill for you. You might need something built from scratch, or simply to modify an existing solution.
For example, we've worked with a few companies where Sensei almost but not quite fits the bill.
One client needed the ability to manually complete modules and quizzes for offline customers (yes, they exist…) so we developed a solution which hooks into Sensei and extends its functionality.
Another client preferred Sensei to Learndash, and so we had to create some custom integrations with Infusionsoft for them.
Both of these paths – off the shelf, and customised – are significantly less expensive than developing your own LMS from scratch.
We tend to err on the side of customising existing solutions rather than starting from scratch. We think it's a fantastically cost effective way of building what you need, and shortens timelines significantly, too.
Speaking of timelines, we use the Genesis Framework for building wordpress themes. It drastically reduces development timelines, and therefore cost, because the bulk of the dev work is already done.
Design
Last in the hierarchy of needs, the design of the site. Despite what you might think, how it looks is less important than how it works. But it's still important. This is where you'd get mockups of page templates, UX workflows, and an idea for what the end product will look like.
Integrations
Finally, there's integrating the website with your CRM. If you're working with us, that means either Infusionsoft or ActiveCampaign.
Using Infusionsoft or AC means you can unleash some serious automation power with your website; with user onboarding, integrating your point of sale with your CRM, easily adding and removing access to content, tracking website activity, and creating a central source-of-truth about your user base. You can even create a "smart" website that's different depending on who's logged in, and what the CRM says about them.
You can do some very cool things if you go down this road.
Breaking Down the Cost
The end cost rests on these factors:
The number of unique page layouts that need to be built.
The design complexity, particularly the complexity of the aforementioned layouts.
Custom functionality required to execute your end product.
Silver
4-6 unique pages
Minimal design complexity
Minimal functionality beyond standard features
Minimal automation
Perfect for Service Delivery, Live Event Companion sites, or a Paid Online Magazine.
$7,000 – $9000
Gold
6-10 unique pages
Complex design u0026amp; minimal functionality beyond standard features
or Minimal design u0026amp; moderately complex functionality
Basic automation (onboarding sequences, for example) and integrations
Perfect for Online Classrooms, Course Libraries, more complex Service Delivery, or Digital Product Delivery, Product Support
$9,000 – $14,000
Platinum, Baby
10-15+ unique pages
Complex Design
Complex Functionality
Next-level automation and integrations
For big websites with big ideas
$14,000-$20,000+
Ultimately the biggest variable is the functionality you need. While there are off-the-shelf solutions from places like envato (and if you're just getting started, these can be an excellent foot in the door) for much less than the prices above, you'll find that if your product is good and you grow your user base, you'll outgrow them very quickly and wish you'd done things differently from the start.
And, of course, you could probably find people who will do exactly what's listed above for a whole lot less – and a whole lot more. But if someone is trying to charge you $80,000 for an LMS, seriously consider whether or not WordPress would do the same job for $66,000 less and buy yourself a BMW as well.